David Beiser
David served as an instructor in the Department of Kinesiology at UW-Oshkosh and Purdue University. He currently serves numerous clients in Fox Valley, WI. People enjoy David's thorough educational and integrated approach, using lifestyle modifications to improve health and the effectiveness of exercise to achieve faster and longer lasting results. With all of his clients, David assesses posture, strength & flexibility imbalances, stability, holistic health and general function of the body (e.g. stability, strength, balance, agility, flexibility, power, etc.). 
When David is not with clients, he enjoys practicing his own strength/athletic training, going hiking or camping and attending Sunday morning church service with family. Other personal interests include: taking road trips, bonfires with friends, reading, and horseback riding. 
David recalls his past as a 19-year old boy suffering from anemia, ulcers, and Crohn's Disease. His passion for helping others came from a lifetime of learning, adapting, and successfully regaining his own health. Now, he is dedicated to sharing his knowledge and experience by coaching others.
Qualifications
C.H.E.K Institute (Corrective Holistic Exercise Kinesiology):
CHEK Practitioner Level III
CHEK Holistic Lifestyle Coach Level II
Education:
Masters Degree in Health & Kinesiology from the University of Indiana - Purdue

Bachelors Degree in Health Promotion & Wellness from the University of Wisconsin - Stevens Point

Certified Strength & Conditioning Specialist through the National Strength & Conditioning Association (NSCA)

CPR/AED/First Aid Certified through the American Red Cross
Experience:
Entered body building shows in 1997 (2), 2001, 2004; While remaining natural, David placed 2nd in three out of four shows
Trained 6 clients for body building (3) & figure (3) competitions
Extensive practice in Tai Chi
Kaitlyn Beiser
Prior to ATLAS Strength & Wellness, LLC. Kaitlyn's professional experience includes 7+ years working in the corporate fitness industry including 3 years of fitness center managerial experience. She has been a group exercise instructor since 2008 and has taught several popular class formats. Kaitlyn also served as an Assistant Tennis Coach in her Wisconsin hometown at the elementary and high school levels.
Some of Kaitlyn's hobbies include: weight lifting, recreational tennis, outdoor sports/recreation, listening or dancing to music and spending time with loved ones.
Kaitlyn's dad turned 84 years old in January 2020 and he still perceives life as an adventure. He takes long bike rides, downhill skis, stretches daily and works on home and business projects. Kaitlyn shares her dad's passion for life (as well as his sense of humor!) and strives to give her body the continued support it needs so that she can enjoy life's adventures too.
Qualifications
Education:
Bachelors Degree in Exercise Science / Health promotion with a minor in Strength & Conditioning from the University of Wisconsin - Oshkosh

Certified Exercise Physiologist through the American College of Sports Medicine (ACSM-EP)

Certified Performance Specialist & Health Fitness Specialist through EXOS

Certified Transition Lifestyle Solutions nutrition & wellness coach
CPR/AED/First Aid Certified through the American Red Cross
Experience:
Decreased body-fat percentage by 12% within 6 months while improving energy and strength levels
4X half-marathon competitor
Several 5K and 10K race competitor
2X Tough Mudder competitor; 1X Spartan competitor
Group fitness instructor since 2008 (Zumba Basic, TurboKick, Tai Chi, Indoor Cycling, Aqua Bootcamp & Aqua Aerobics, Cardio & Strength Interval training, YogaFit)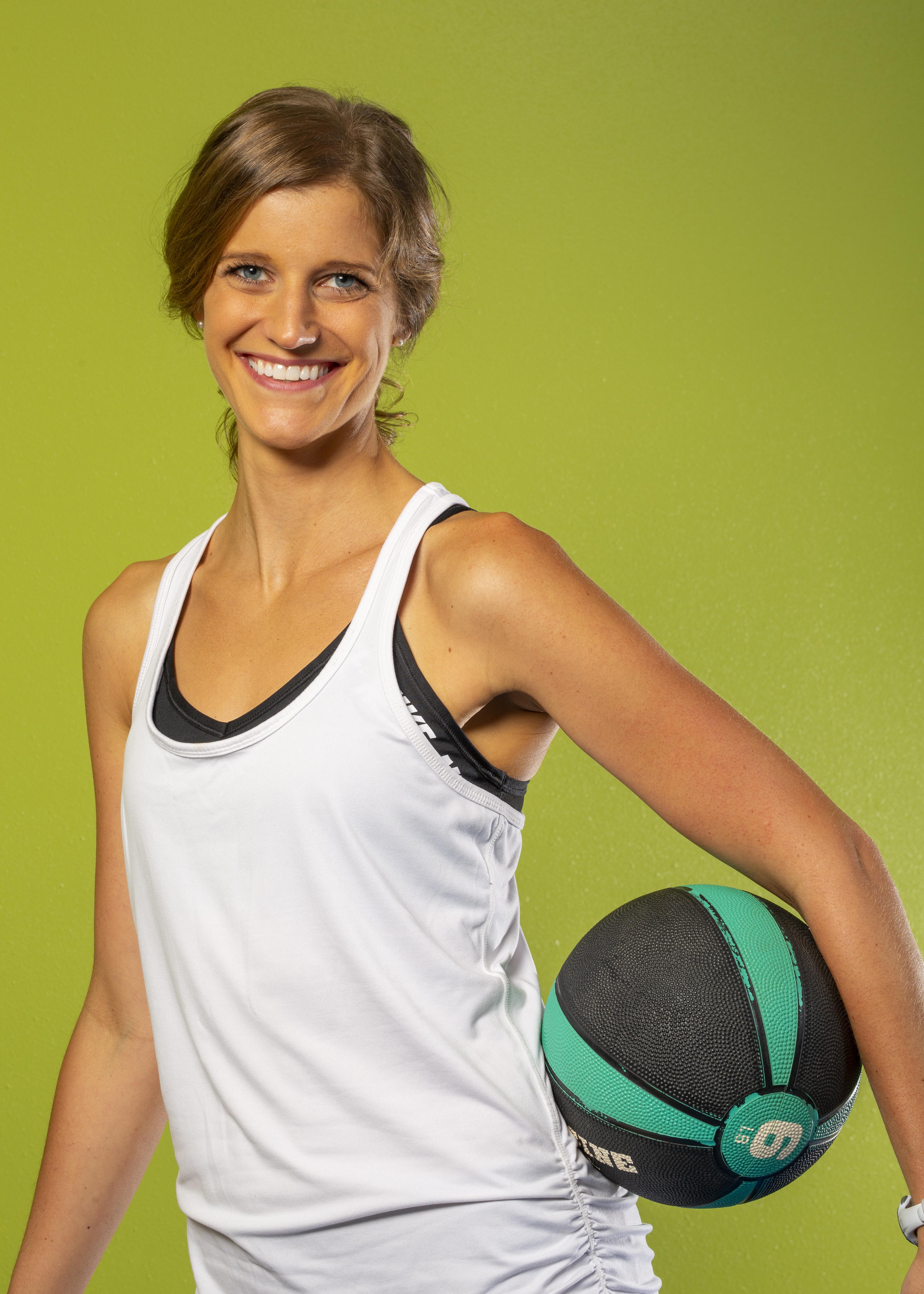 "You will truly enjoy meeting and working with Kaitlyn and David Beiser. Aside from their wealth of knowledge and professional training, they are fine people who are well-liked by the people they work and associate with. We are proud to claim Kaitlyn as one of our esteemed UW-Oshkosh Kinesiology alumna and we were most fortunate to have David work here as a respected and popular instructor. I am please to offer my highest recommendation on their behalf."
Dr. Dan Schmidt, Professor and Co-Chair, Department of Kinesiology, University of Wisconsin Oshkosh